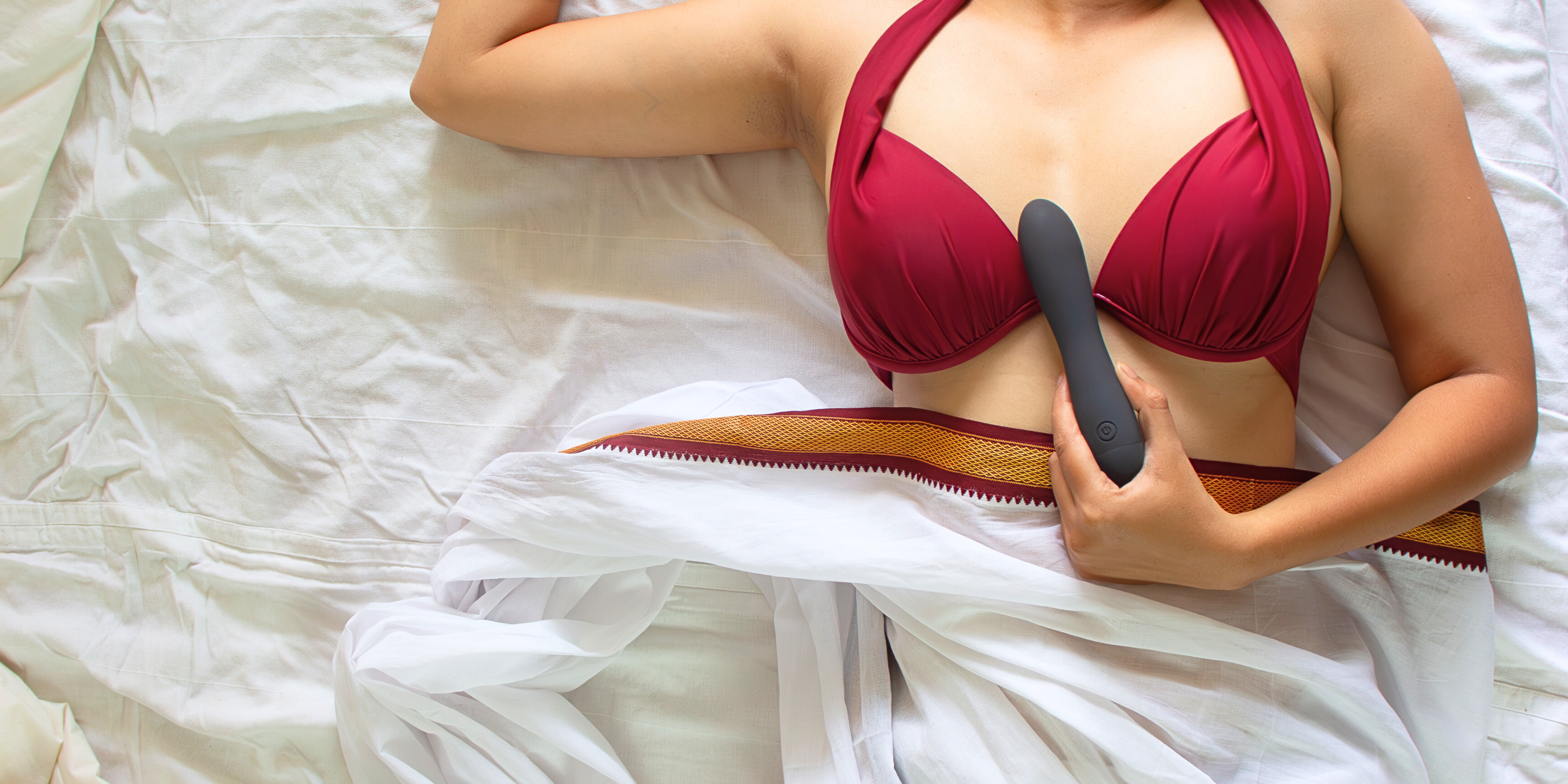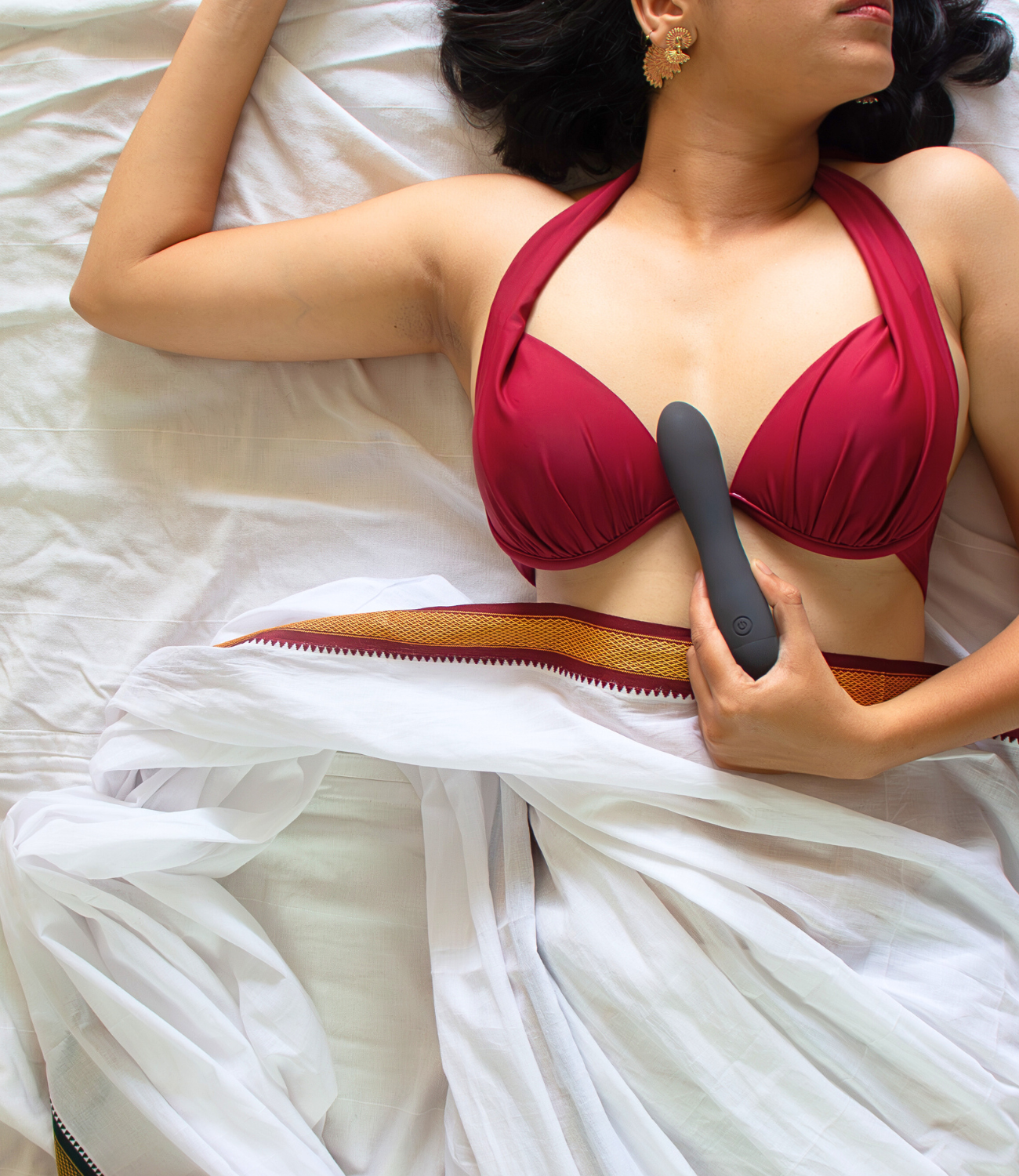 Discover the first ever Made in India intimate massager this country has ever seen.
AVAILABLE FOR PRE-ORDER ONLY
---
The country's first Made in India intimate vibrator is finally here.
*Available for limited pre-orders only!*
Over the past two years, we collected your insights and feedback and strategised the best design to bring to you first-- the Sangya 1, a beginner-friendly, discreet, rechargeable and waterproof companion to kickstart your pleasure journey with an easy-to-use interface and a higher run time. With a 1 year warranty inclusive or repairs and servicing, the Made in India Sangya 1 is here to transform the pleasure industry in the country as we know it.

Carefully crafted, intricately engineered, and lovingly assembled by Sangya. 
Just for you.

Come, join India's revolution for accessible pleasure.
You belong here.
Can you tell me more about the features and specifications of the Sangya 1?

The Sangya 1 combines India's innovative capabilities with your needs for privacy, discretion, power, versatility and affordability. With a matte black finish and a flexible, waterproof body, the Sangya 1 is designed for safe, comfortable and sensual internal and external use.

It comes with one power button at the base of the product, which works both to turn your device on and off, as well as to navigate through 8 different vibration settings.

With a 60 minute charging time, the Sangya 1 can offer you 90 minutes of continuous run time.
Is there a warranty for the product?

We offer a 1 year warranty on the Sangya 1. With our exciting new venture into manufacturing in India and taking control of the materials and their assembly, Sangya can now offer you a much longer warranty unlike that of imported devices. With options for repairs and servicing, we can extend the shelf-life of your Sangya 1. 

If your device stops working within that period, please email us at support@sangyaproject.com or whatsapp us at 7221878878.
What materials is the Sangya 1 made from, and is it body-safe?

The Sangya 1 is made from an external body of FDA certified, medical grade silicone with an internal ABS plastic frame. It is absolutely safe for intimate play and internal use!
Is Sangya 1 rechargeable or battery-operated?

It is rechargeable and comes with a USB charging cable. The Sangya 1 has a DC charging point at the base of the product where the cable can be inserted.
Is it similar to the Sangya 8?

Good catch! Yes it is. As we took our first steps into manufacturing in India, we wanted to bring you something familiar, easy to use, low maintenance, and beginner-friendly. As you shared your feedback and preferences with us over the years, we knew just the shape, size and features to bring you.
What is the pre-order price, and is there a discount for pre-ordering?

Yes, there is. We are offering you a 20% discount starting from today (1st of September). But soon, that discount will drop to 10%. So don't take too long with your order!
How long will pre-orders last?

Pre-orders will last for as long as our stock does!
What is the estimated shipping date for pre-orders?

All pre-ordered Sangya 1s will be shipped out on the 25th of September 2023.
Is there a limited quantity of vibrators available for pre-order?

Yes there is! Sign up for our newsletter and stay tuned to our Instagram page to keep track of the changing discount rate and the final date of pre-orders.
Can I pre-order the Sangya 1 along with my order for other Sangya items?

Yes you can! The other Sangya items will be delivered within 7-10 days from date of purchase while your pre-ordered Sangya 1 will be dispatched on the 25th of September. Make sure to get in touch with us if your address changes before the 25th so we can ship your Sangya 1 to the updated address.
Can I cancel or change my pre-order if needed?

Yes, you can. Whatsapp us at 7221878878 or email us at support@sangyaproject.com with your order details and let us know about the changes you would like to make, and our support team will handle it for you!
What payment methods are accepted for pre-orders?

We accept credit cards, debit cards, netbanking, Wallets and UPI payments along with cardless, interest-free EMIs for pre-orders.
Crafted with Love in India
View all
Sold out
Save Rs. 150.00
Save Rs. 150.00