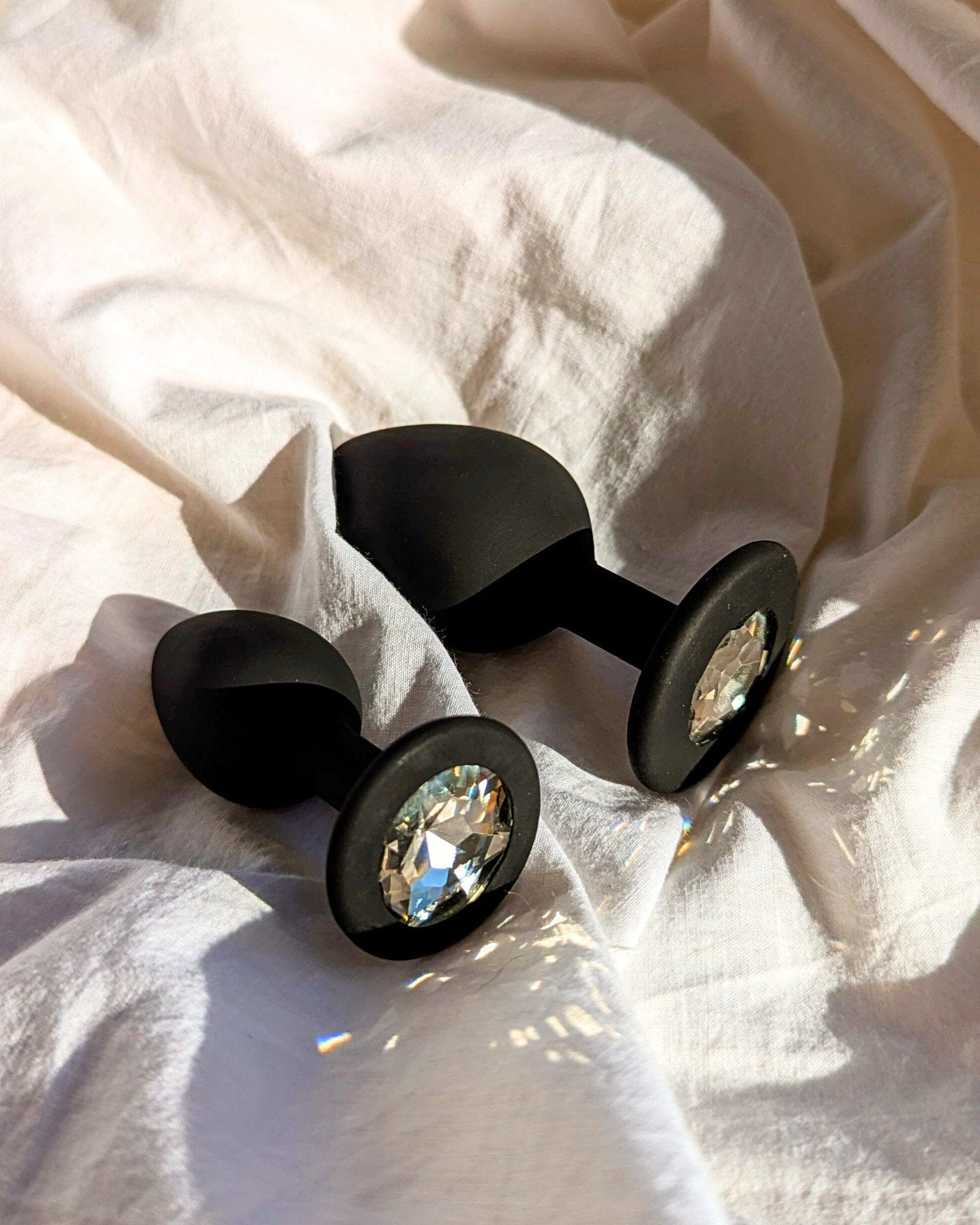 Sangya Omega Plug: Superior Medical Grade Silicone Butt Plug for intense Pleasure
Proud to be the only brand in India to manufacture silicone butt plugs, made with Medical grade silicone
Whether you're looking for a few minutes of anal play or an anal toy that you can leave in during other forms of penetrative or sexual play, the Omega Silicone could be the right product for you.
Small enough for beginners, sturdy enough for long-term use, soft enough for gentle anal play, and safe enough for prostate play— the Omega Silicone could be your new companion for all your anal play, submission, exhibitionism and DP fantasies.
So what are you waiting for? Get yours now! 
Dimensions and Specifications

Small Omega

Height: 2.9 inch
Diameter: 1.1 inch
Weight: 32gms

Medium Omega

Height: 3.2 inch
Diameter: 1.5 inch
Weight: 32gms
This product is also extremely easy to wash and store. Clean gently with a solution of mild soap diluted in warm water and pat dry with paper towels. Do NOT boil or wash with harsh cleaners. Opt for toy-cleaning solutions that are compatible with silicone, and do NOT pair with silicone based lubricants as they will erode your product over time and render them unsafe.
Each Omega Silicone is packed within a black Sangya box that contains the brand logo on the lid, with no other descriptors or branding printed on the box. The black box is wrapped in black paper and packed in a brown box with a shipping label on it. The shipping label describes the item as 'Omega Silicone [Crystal Colour]'.


The Omega Silicone is delivered across India within 7-14 days from date of purchase.

Due to safety and hygiene reasons, the Omega Silicone cannot be returned unless the product arrives damaged, torn, or otherwise unusable. Damaged items will be collected by Sangya Project and a replacement will be issued once the product is confirmed to be faulty at the Sangya facility. To know more on the eligibility of your product for an exchange, please email support@sangyaproject.com
This product has no reviews yet.