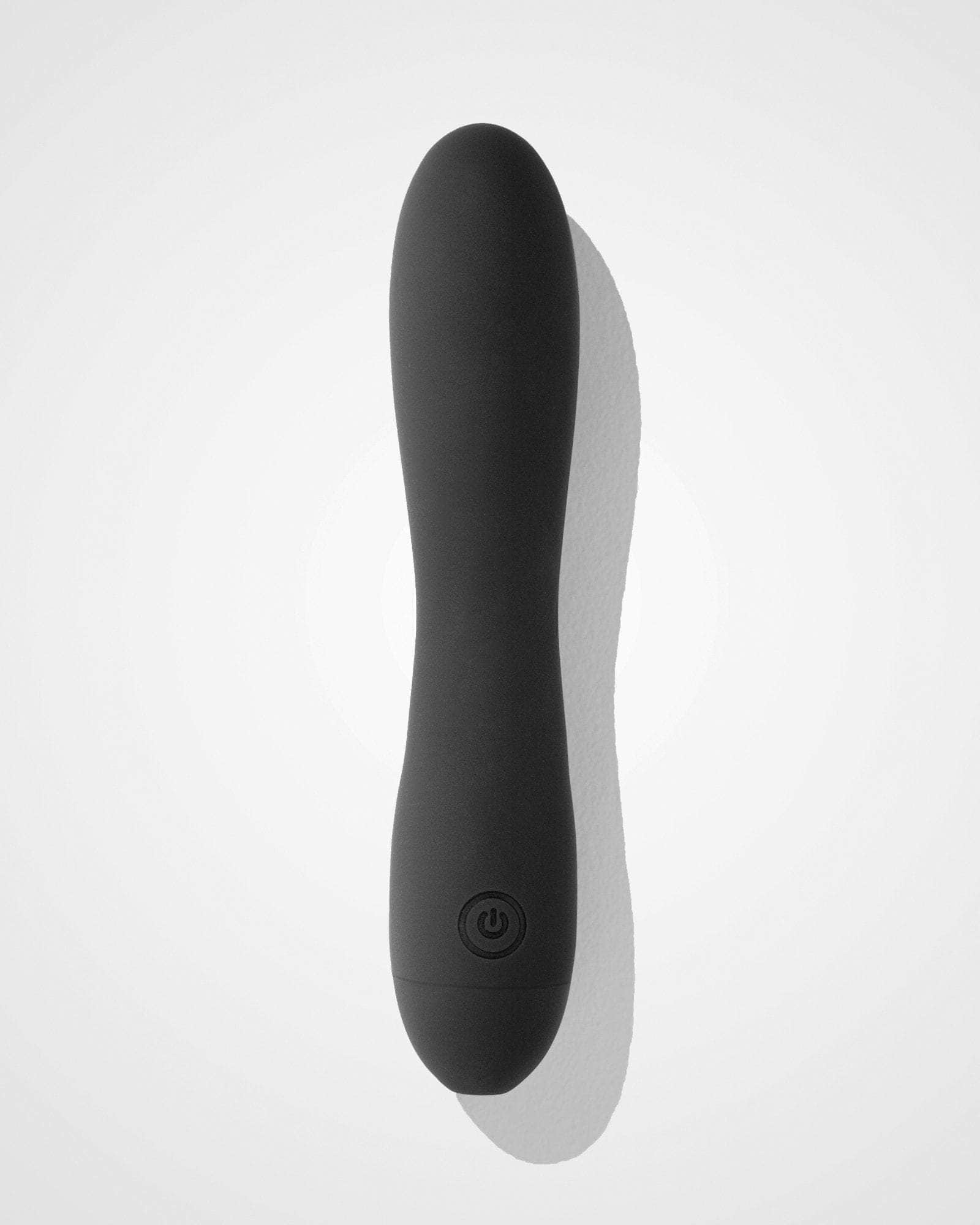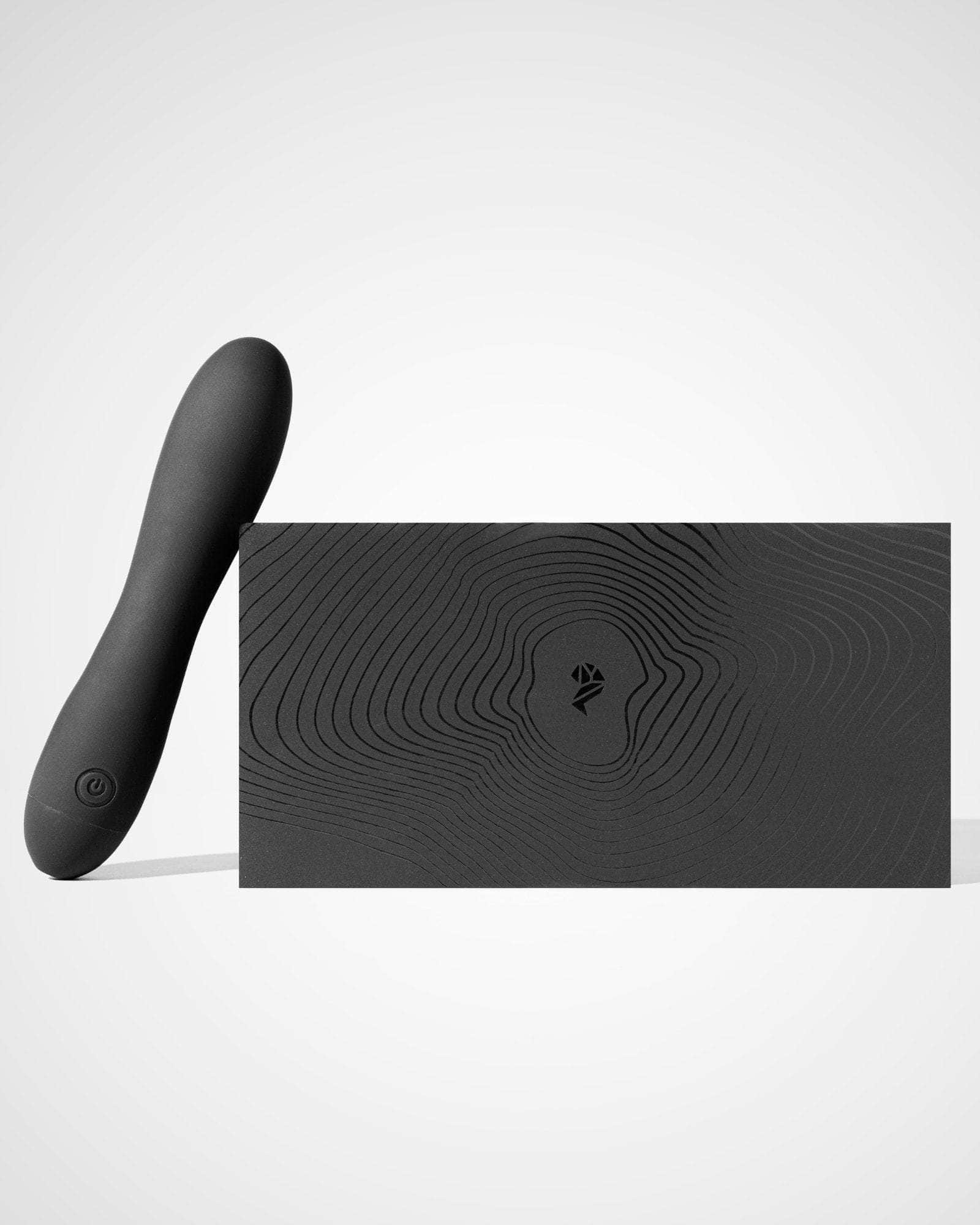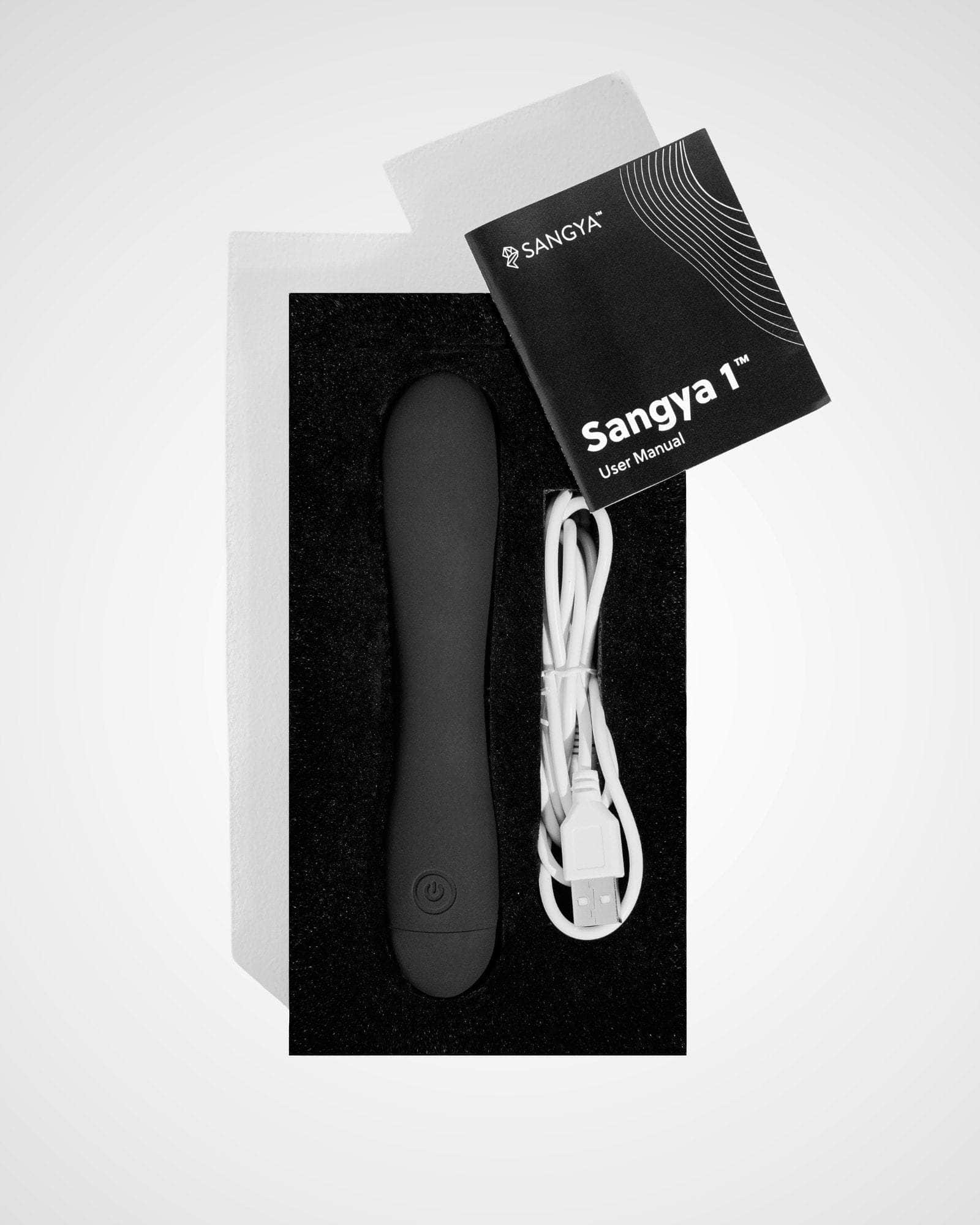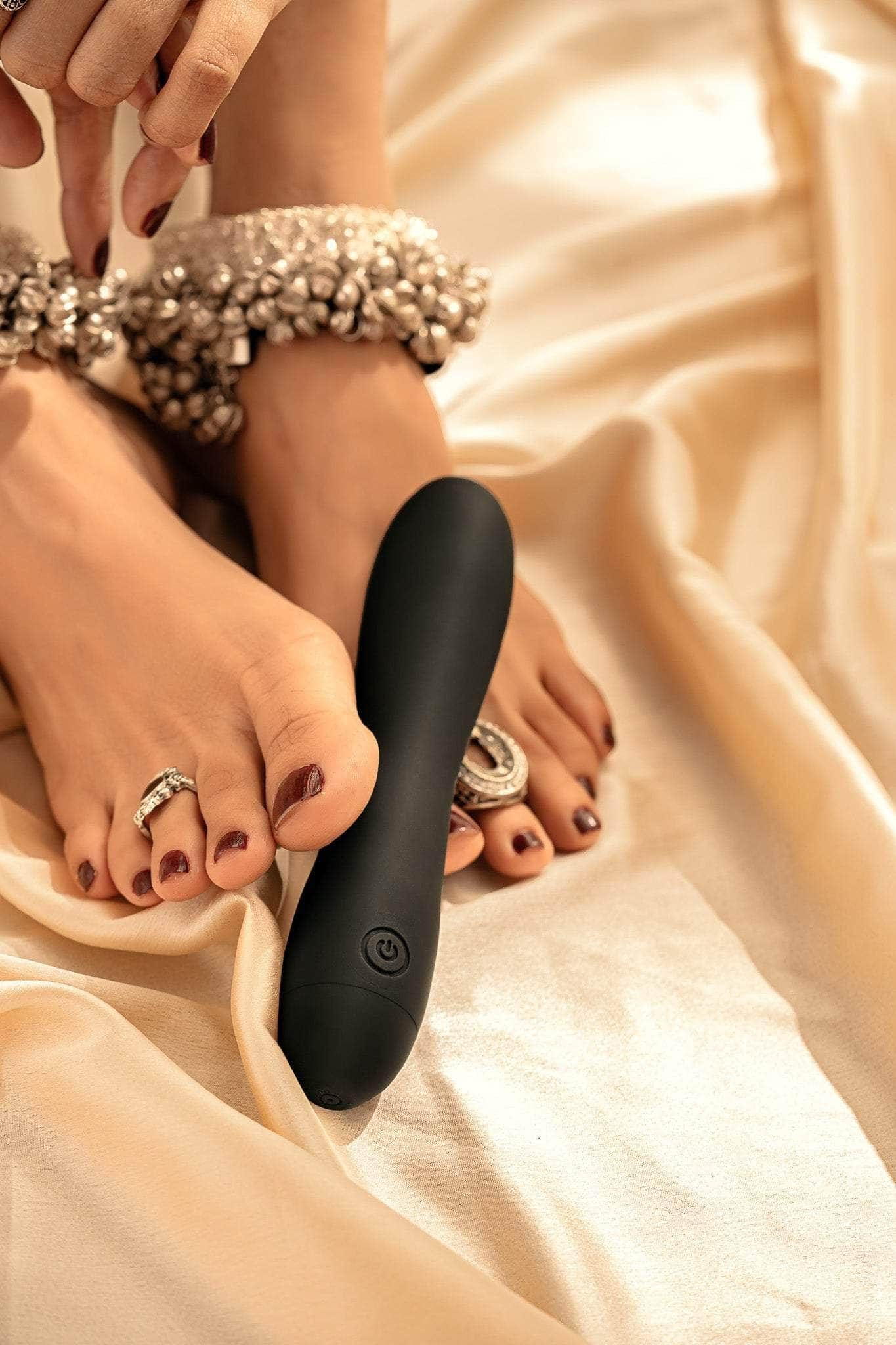 Sangya 1 - The First Made in India Personal Massager
The country's first Made in India vibrator, with a 1 year warranty.
Over the past two years, we collected your insights and feedback and strategised the best design to bring to you first-- the Sangya 1, a beginner-friendly, discreet, rechargeable and waterproof companion to kickstart your pleasure journey with an easy-to-use interface and a higher run time. With a 1 year warranty inclusive or repairs and servicing, the Made in India Sangya 1 is here to transform the pleasure industry in the country as we know it.

Carefully crafted, intricately engineered, and lovingly manufactured by Sangya. 
Just for you.

Come, join India's revolution for accessible pleasure.
You belong here.
Internal and external play
Made in India, this vibrator is a blend of sophisticated design and unparalleled sensation, placing the power of world-class intimate technology at your fingertips. The Sangya 1 comes with 8 unique vibration modes, embodying the best of Indian craftsmanship and innovation.
Powering ON
To power ON the Sangya 1, press and hold the button (A) for 2 seconds until the button illuminates.

Activating Features
Once the device is powered ON, pressing the button (A) for 1 second will cycle through the 8
distinct vibration modes.

Powering OFF
Press and hold the button (A) for 2 seconds to switch OFF the device. Always ensure the device
is off before cleaning or storing. For the best experience and to extend the life of your Sangya 1, always adhere to the guidance provided in this manual.

Locate the DC charging point at the base of your product. Insert the pin charger into the discreet charging point and the device should have a full battery in an hour!
Dimensions and Specifications

Length: 7 inches

Circumference: 4.2 inches at its widest

Interface: Single button for vibration mode selection

Battery: In-built lithium battery, rechargeable

Charging: USB power cord included

Charge Time: ~60 minutes

Run Time: ~90 minutes of continuous use

Waterproof: Safe for shower use

Material: Medical-grade silicone and ABS Plastic

Colour: Black
This product is made of silicone and is extremely easy to wash and store. Clean gently with a solution of mild soap diluted in warm water and pat dry with paper towels. Do NOT boil or wash with harsh cleaners. Opt for toy-cleaning solutions that are compatible with silicone, and do NOT pair with silicone based lubricants as they will erode your product over time and render them unsafe. Store safely in your Sangya box in a cool place to prevent risk of heat damage to your product.
The Sangya 1 is packed within a black Sangya box. The black box is wrapped in black paper and packed in a brown box with a shipping label on it. The shipping label describes the item as 'Sangya One'.
All Sangya massagers are delivered across India within 7-14 days from date of purchase.

Due to safety and hygiene reasons, this device cannot be returned unless the product arrives damaged, torn, or otherwise unusable. Damaged items will be collected by Sangya Project and a replacement will be issued once the product is confirmed to be faulty at the Sangya facility.

We offer a 1 year warranty on our massagers from date of delivery.

To know more on the eligibility of your product for an exchange, please email support@sangyaproject.com.
This product is rated 5.0 of 5.0 stars.
It has received 1 review.