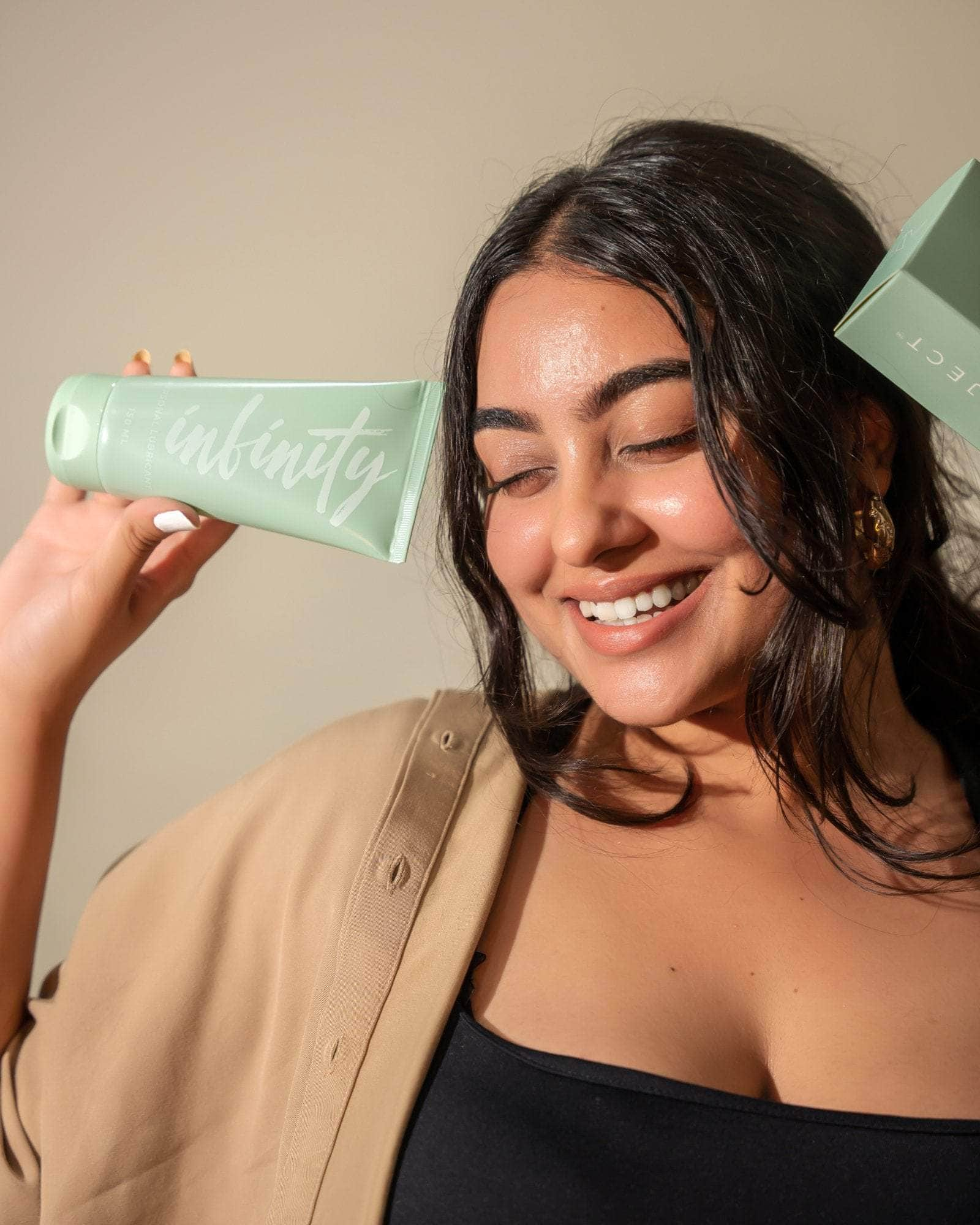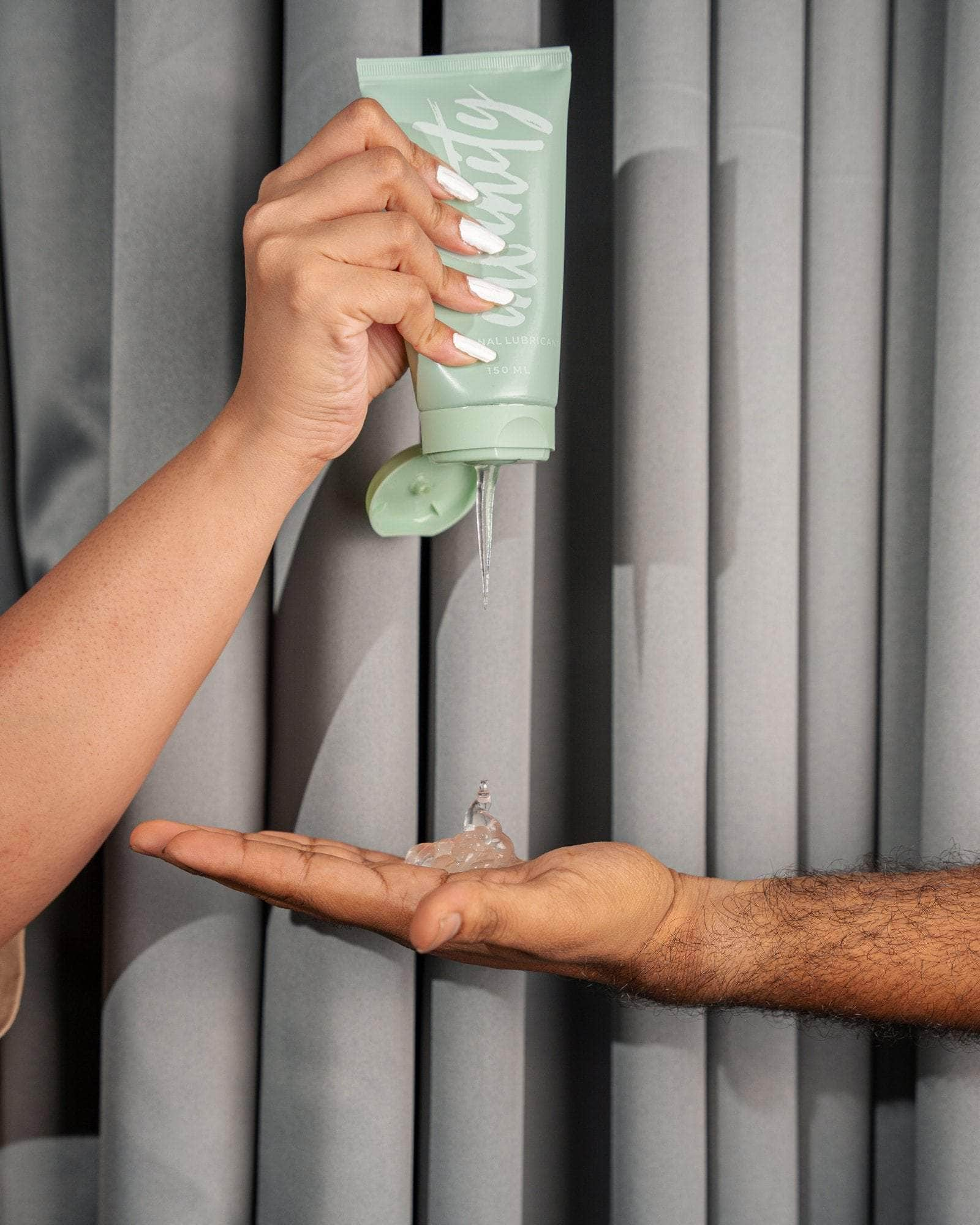 Sangya Infinity - Water Based Intimate Lubricant for Enhanced Pleasure
Why buy a water based lube?
This aloe and cucumber water-based lubricant jelly is manufactured in India and is available in 150ml!
This product is vegan, cruelty-free & FDA-approved.
Sangya Infinity can also be safely paired with Latex barriers with zero disruptions to your body's natural pH balance so you can have a safe, hygienic and stress-free time.
Specifications
Quantity: 150ml
Formula: Aloe Vera and Cucumber base
Flavour: Unflavoured
Scent: Unscented 
FAQ
1. Is the product safe?
A: Yes! Sangya Infinity is made of all natural ingredients.
2. Will it stain my sheets?
A: No, this is a water-based lubricant jelly and can be washed off of all surfaces with ease, including your skin and linens!
3. How can I wash this off of my skin?
A: Just as you would any other water-based jelly! Gently rinse it off with warm water and diluted mild soap, or with the cleaning solution of your choice, and you should be good to go.
Dimensions and Specifications
Sangya Vibrators and Thrusters, Sangya Omegas, Sangya Dildos, Sangya Masturbators

Please store your Infinity lube in a cold and dark area. Do not leave it exposed to bright sunlight.
Each Infinity is packed within a black Sangya box that contains the brand logo on the lid, with no other descriptors or branding printed on the box. The black box is wrapped in black paper and packed in a brown box with a shipping label on it. The shipping label describes the item as 'Infinity lube'.
All Sangya products are delivered across India within 7-14 days from date of purchase.

If the item arrives with tears or other signs of damage, we will replace the item or refund you after receiving the product and verifying the fault.
If the product arrives damaged in transit, email us at support@sangyaproject.com with images or videos of the product issue.
This product has no reviews yet.