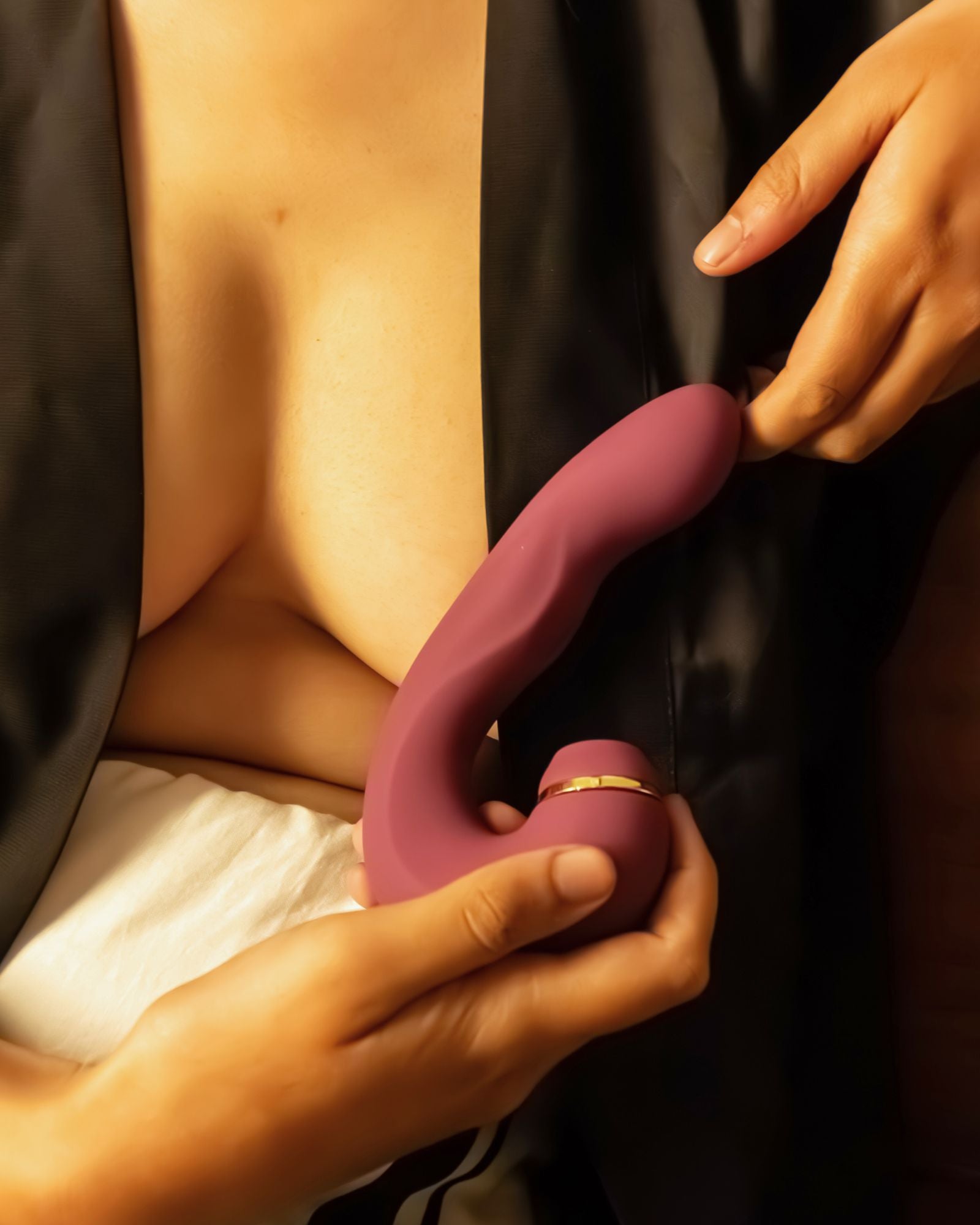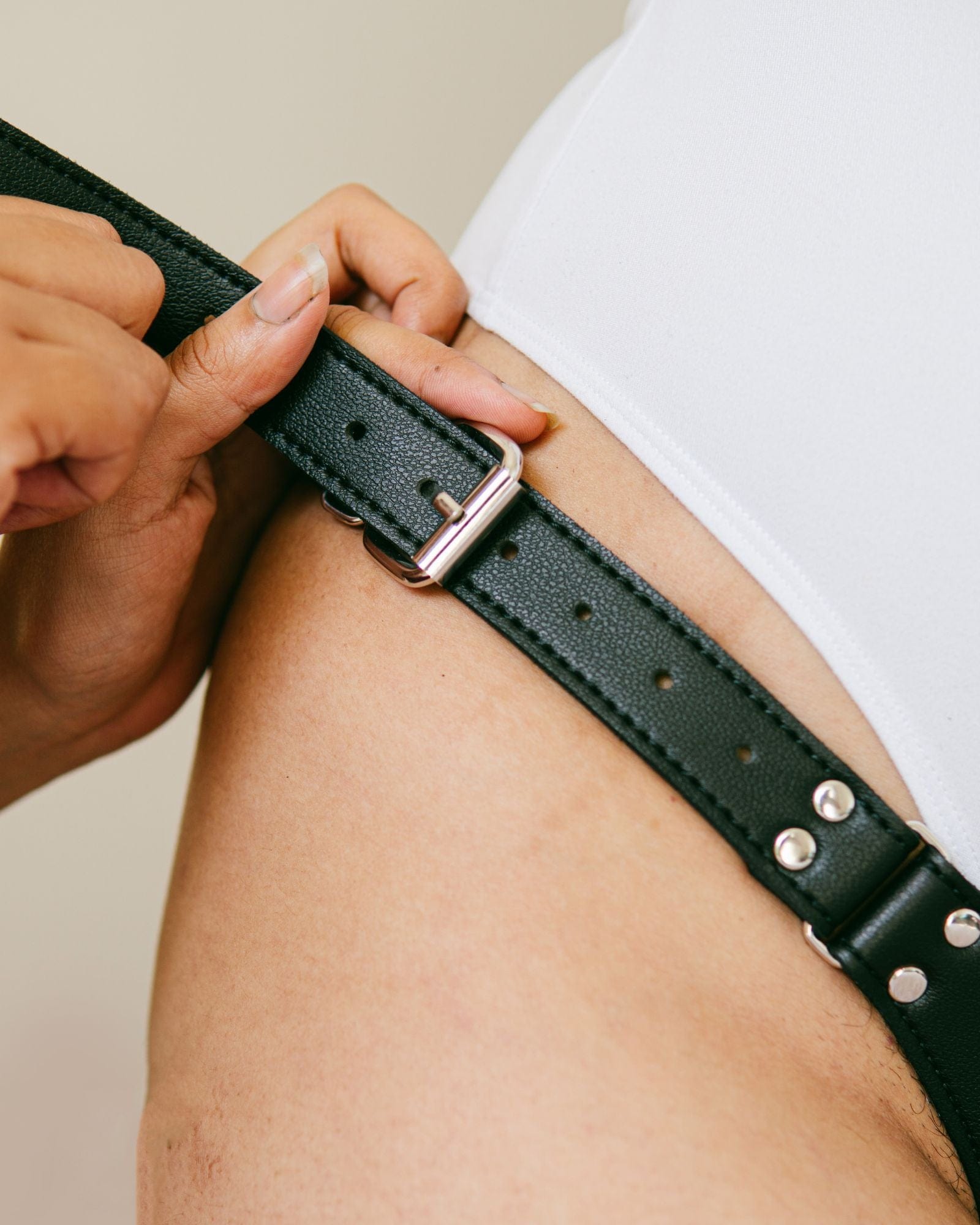 Sangya Handcuffs
This is a one-size PU leather handcuff with a dog hook connector and is made in India. Each cuff is adjustable, with a minimum width of 5 inches and a maximum width of 9 inches. The cuffs can be connected to the dog hook through D-rings (one on each cuff), so you can choose between linking each cuff to the other, or linking them to other bondage items or bondage furniture.
Whether you're new to bondage play or a seasoned vet, our handcuffs will ensure you have a safe, comfortable and sensual time throughout your play.
Available only in black.
Submission gear
Bondage
Power exchange
Role reversal
Accessory

This product is made in India. It is a one-size handcuff made of PU leather and connected with a dog hook connector. Each cuff is adjustable. To level up your bondage play, explore ankle cuffs as standalone products or link them to your handcuffs, your body harnesses and other bondage items.

Dimensions and Specifications

Cuff size: 5 - 9 inches
Material: PU Leather

Sangya Collar and Leash
Ankle Cuffs
Thigh Cuffs
Hogtie
Spanker
Flogger
Embrace 1
Embrace 2
Embrace 3

This product is made of PU leather and is extremely easy to wash and store. Clean gently with wet wipes or paper towels dabbled in a solution of mild soap and warm water. Do NOT boil or wash with harsh cleaners. Store safely in your Sangya bag in a cool place to prevent risk of heat damage to your product.

The product comes with a silica packet to absorb moisture and protect your product during storage.

Keep the silica packet out of reach from children and pets.
This item comes packed within a black box. It is then shipped in a brown box with a shipping label on it. The shipping label does not disclose the item name.

All Sangya products are delivered across India within 7-14 days from date of purchase.
If the item arrives with tears or other signs of damage, we will replace the item or refund you after receiving the product and verifying the fault.
If the product arrives damaged in transit, email us at support@sangyaproject.com with images or videos of the product issue.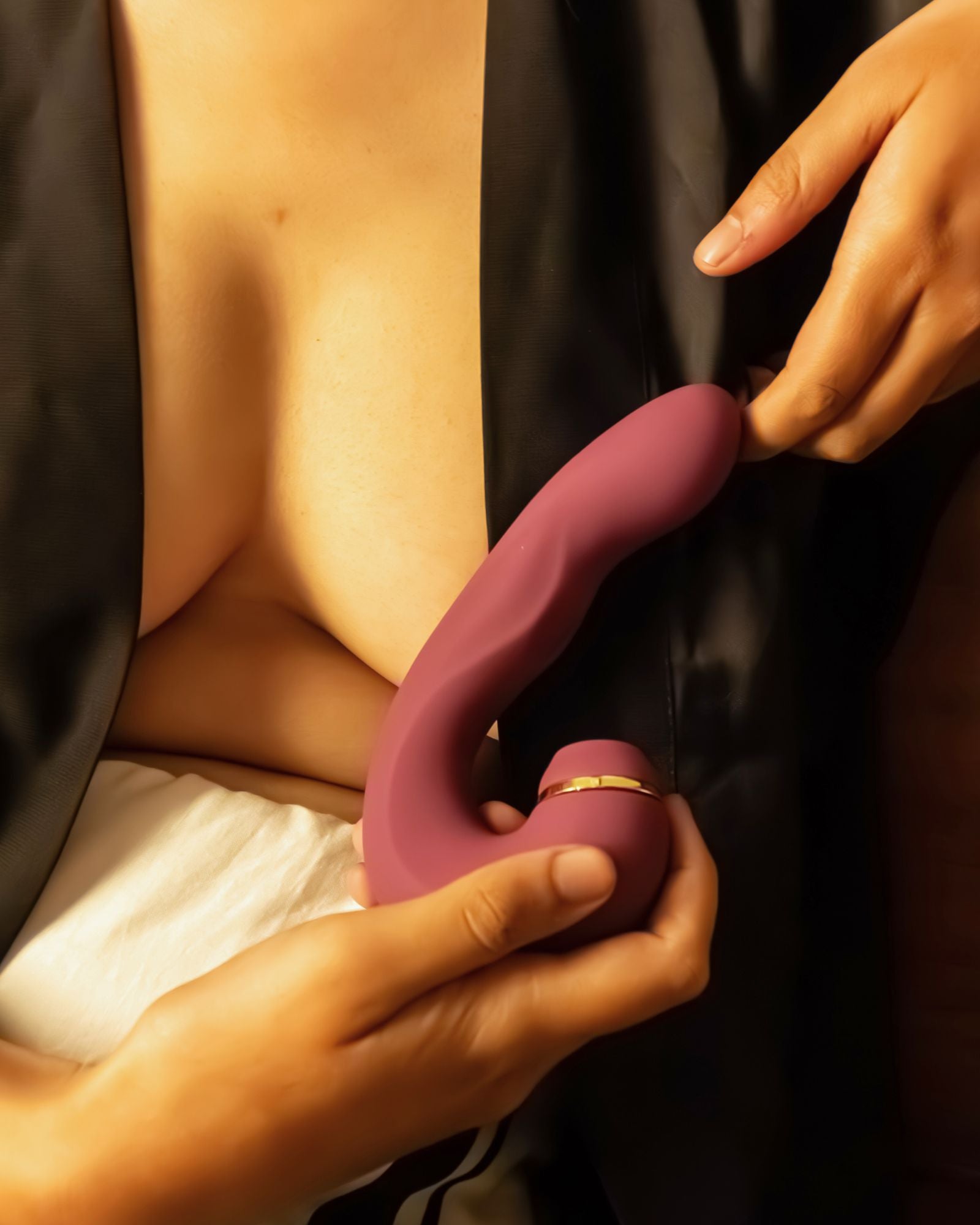 This product has no reviews yet.